Begin to understand the impact of psychedelics through our reports. Covering them from different topics (e.g. depression), compounds (e.g. LSD), and countries (e.g. Switzerland), we will help you understand and take action in this fast-changing landscape.
The reports featured here are freely available and supported by our generous collaborators, sponsors, and readers.
To download the extended pdf version of the reports, you can become a member of Blossom.
Or find out more about how your company can collaborate with us.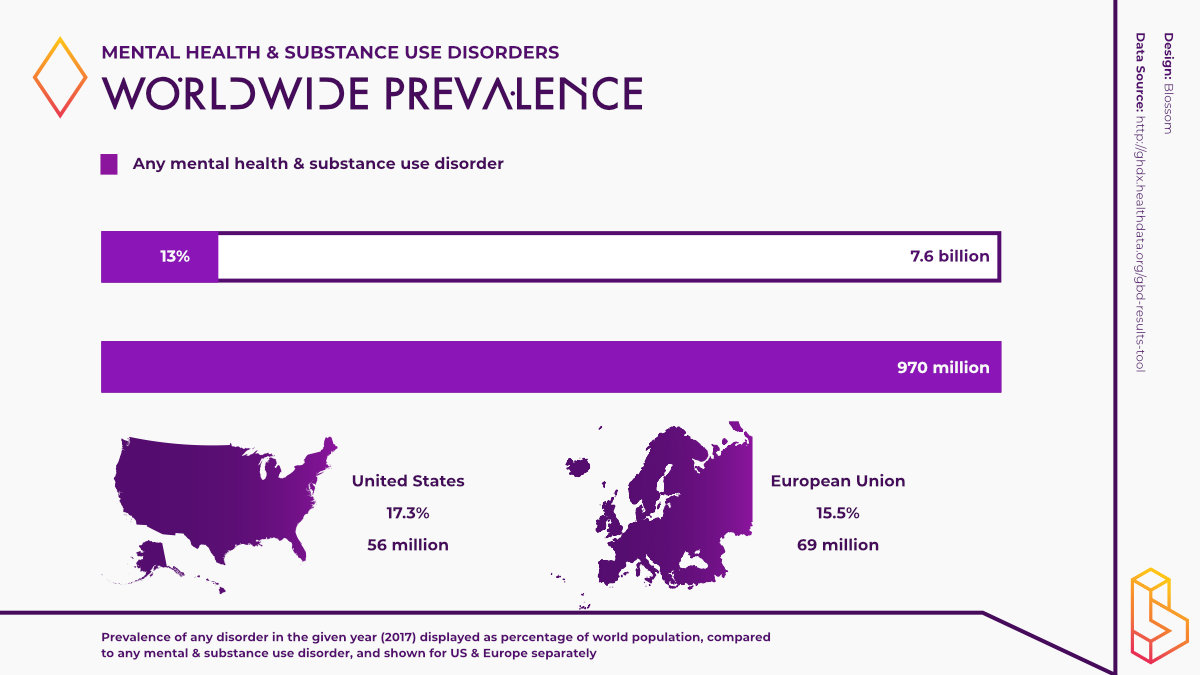 Topics, Compounds, & Countries
Browse all our reports, sorted by last updated
Reports on Psychedelic: From Addiction to Placebo, and from Anxiety to United States
Psychedelics are becoming serious contenders for the next generation of medicines for mental health. They are being taken through clinical trials, and investment is pouring in on several continents. Our reports cover psychedelics from a variety of angles.
First, we cover them per topic, with a focus on the different mental health disorders for which they can be useful. Second, we investigate the individual compounds and how they are being applied. Third, we inspect the leading countries and report on where they stand with regard to the implementation of psychedelics.