Blossom has mapped out all areas that psychedelics are being researched for. From the treatment of depression, to how psychedelics can help those with alcoholism. Psychedelics are showing overwhelming positive results in early trials. These trials are now moving into the final phases and multiple psychedelic-assisted therapies will be available before the decade is over.
These topics cover all areas where psychedelics as medicine are being researched for. Each topic is covered by first detailing the issue, the current treatments, and then how psychedelics might help. Finally, we also cover how psychedelic businesses are helping take these findings to patients. In not too many years, we believe, psychedelic-assisted therapies will become a tool in the psychologists' toolbox.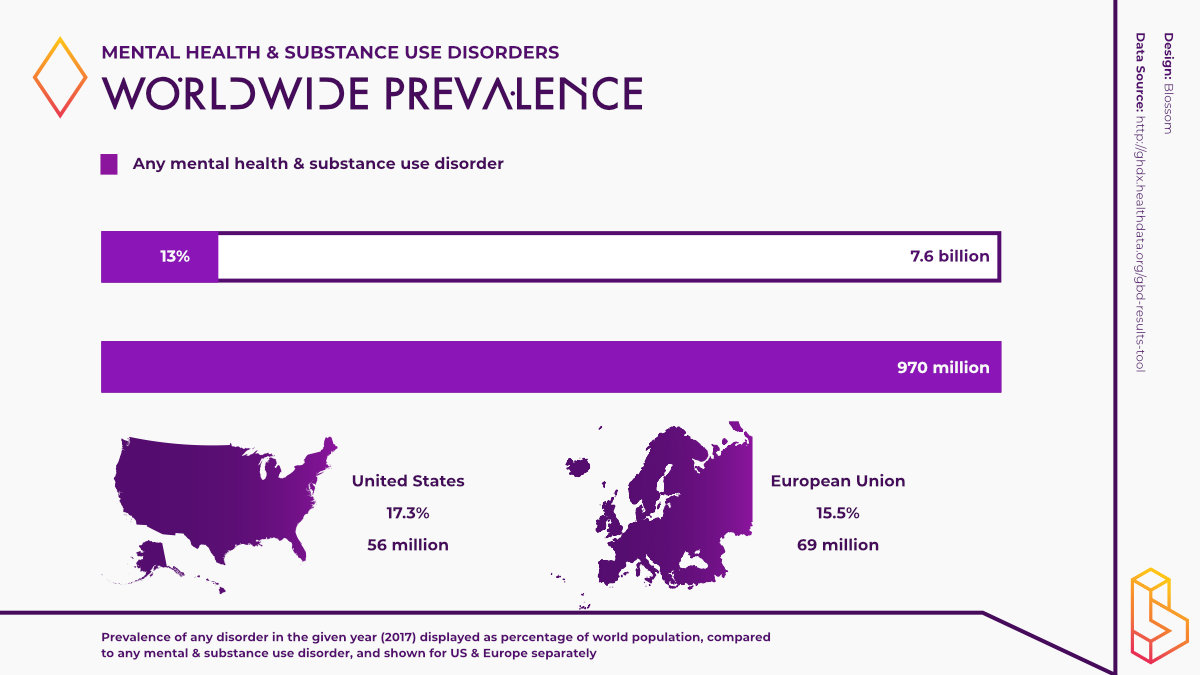 Psychedelics for Mental Health, Pain, & Substance Use Disorders
Will psychedelics become one of the, if not the, treatment option for a variety of mental health & substance use disorders? This is the question that our research, and these topic pages, aim to answer. In the early 2020's we are getting ever closer to confirming the validity of psychedelics (from ketamine to novel psilocybin derivatives) for helping treat mental health disorders.
This is only a part of the puzzle, the rest of the map still needs to be drawn and when we go from research to implementation, these pages will also closely track the development of psychedelics as medicine.