Key Insights
MDMA is not regarded as a classic psychedelic; it is classified as an empathogen. It produces none or fewer hallucinogenic effects than classic psychedelics. The potential for abuse in recreational use is also higher than with classical psychedelics.
MDMA-assisted psychotherapy for the treatment of PTSD has completed the first part of phase III clinical trials. After receiving Breakthrough Therapy designation from the US FDA in 2017 it is expected to get final approval in 2024.
It may then take up to six months after FDA approval for MDMA-assisted psychotherapy to be administered to the first patients. A real-world trial underway in Canada and other 'compassionate use' trials may give earlier access to a small number of patients.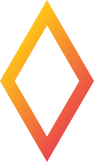 Author: Floris Wolswijk is the founder of Blossom. He started Blossom in 2019 to help translate psychedelic research to a broader audience. Since then, he has grown the database to encompass 2000 papers and hundreds of other valuable resources. Floris has an MSc in Psychology and actively coaches people at FLO coaching.
MDMA (3,4-Methyl​enedioxy​methamphetamine, ecstasy) is a psychedelic that was first discovered in 1912, whilst finding a novel chemical route towards making another compound, by Merck. MDMA works primarily by increasing the availability of serotonin, dopamine and noradrenaline. A sense of general well-being and happiness, increased self-confidence, and increased empathy towards others are some of the subjective effects of MDMA. These effects are also what may facilitate psychotherapy efficacy.
Unlike with classical psychedelics, many recreational users experience a slump in their mood a few days after MDMA use. This negative side-effect has not been observed in clinical research where the dose is lower and patients are not dancing throughout the night; two factors that possibly contribute to the slump. Although most ecstasy tablets contain MDMA, it is not uncommon for them to contain adulterants. Similar to LSD, MDMA was used by therapists before it became illegal – particularly in couple therapy – and is still being used by underground practitioners to aid in the therapeutic process.
Clinical trials and research
MDMA is being researched as a potential treatment, in combination with talk therapy, for a variety of mental health disorders. There have been 47 clinical trials to date of which 19 are phase II studies and three phase III studies. The following is a list of conditions for which MDMA has potential therapeutic benefits based on clinical trials and academic studies conducted to date:
In these 47 clinical trials, nearly 1,900 patients have been enrolled as of July 2021. Among the active trials are several investigating MDMA for the treatment of PTSD, MDMA for the treatment of eating disorders, and MDMA for the treatment of alcoholism.
PTSD
PTSD is a stress-related, debilitating condition that may occur following a traumatic event such as war, disaster, sexual abuse, violence, terrorism, or from accidents resulting in traumatic brain injury (TBI). From the limited data available it has been suggested that up to 327 million adults may suffer from PTSD and/or major depression worldwide. In the US alone, an estimated 6.8% of the population will experience PTSD at some point in their lives (equates to over 22 million Americans). Currently, in the US approximately 870,000 veterans are in receipt of disability payments for PTSD from the Department of Veterans Affairs, which costs the US government an estimated US$17 billion a year.
MAPS is a non-profit research and educational organisation established in the US in 1986 and it has raised over US$100 million for psychedelic therapy, medical cannabis research and education since its founding. Its sister organisation, MAPS Public Benefit Corporation (MAPS PBC) conducts the clinical trials and, as a wholly-owned subsidiary of MAPS, will aim to make MDMA-assisted therapy as widely available as possible whilst reinvesting profits to achieve this.
Worldwide
MAPS has led the effort towards making MDMA when used in conjunction with psychotherapy, a medicine. This has culminated in the publication of the results of the successful phase III trial. The 90 participants received 12 therapy sessions of which three were with either placebo or MDMA. Of those who received MDMA, 67% no longer had PTSD, compared to 32% in the placebo group. An additional 21% of those who received MDMA had a clinically meaningful response.
The data, which represents half of the participants that will be treated in the full phase III trial, mirrors that of earlier phase II trials. The results of the current cohort were only measured up to five weeks later. What earlier studies show is that, even 12 months later, those treated with MDMA were as likely, or even more likely, to not meet the diagnostic criteria for PTSD as they were at the point the study ended.
In August 2017, the FDA granted Breakthrough Therapy designation to MDMA-assisted psychotherapy for PTSD. The second half of the phase III trial is expected to be completed next year, in 2022. Full approval from the FDA is expected in 2024 and depending on the point in the year when this takes place, patients with PTSD may, during that same year, be able to get treated with MDMA. If treatment is approved, it will only be available following a referral from a doctor and only in supervised therapeutic settings from certified clinicians. 
The clinical trials have been conducted at more than 15 sites in the US, Canada and Israel. On 3 February 2019, the Department for the Treatment of Mental Trauma, housed within the Israeli Ministry of Health, announced the approval of the compassionate use for MDMA-assisted psychotherapy for PTSD, which will also allow 50 patients to receive the treatment. Patients with PTSD are eligible to receive treatment at four sites throughout Israel.
MAPS Europe is pursuing phase III trials on the continent which will allow MDMA-assisted therapy to also be approved by the European Medicines Agency (EMA). Money is currently being raised to get EMA approval as quickly as possible after FDA approval.
'The resurgence of research into using drugs such as MDMA to catalyse psychotherapy is the most promising and exciting development I've seen in my psychiatric career.' – Michael Mithoefer, Acting Medical Director for MAPS PBC.
North America
In 2018, the University of California, Los Angeles (UCLA) conducted a small feasibility study (12 participants) on the impact of MDMA on the social anxiety of adults with autism. All of the participants in the study, even those who took a placebo, displayed some improvement, but patients who took the MDMA experienced a significant drop in their anxiety after the first session and another reduction after the second dose. Even six months after the treatment ended,
they continued to feel considerably less anxious about social encounters.
Further north, at the Ryerson University in Toronto, researchers have conducted the first modern-day studies on MDMA and couple therapy. Of the six couples in the study, one of the partners was suffering from PTSD but both partners underwent cognitive behavioural conjoint therapy (CBCT). Both partners were happier, in a better relationship with each other, and the partner suffering from PTSD also felt relief regarding the symptoms.
related to PTSD.
MDMA has also been investigated as a treatment for anxiety and other psychological distress related to life-threatening illnesses. A small 2018 study at the Harbor-UCLA Medical Centre found improvements in scores of anxiety, but these results didn't reach significance. A larger trial, with more participants, may find that MDMA can be beneficial for this patient population too.
An ongoing study, that is recruiting patients, will investigate the safety and feasibility of treating eating disorders with MDMA-assisted therapy. Specifically, the study will investigate those with anorexia nervosa restricting subtype (AN-R) and binge-eating disorder (BED). This study is also being supported by MAPS and is a phase II study that will take place in the coming year in the US and Canada.
Europe
Researchers from Imperial College London (ICL), some of which are also associated with Awakn Life Sciences, have published the first results of MDMA-assisted therapy for those with alcohol use disorder (AUD). The study was an open-label trial, meaning all patients knew they were getting MDMA, and involved two sessions with MDMA and then eight further therapy sessions. Patients went from drinking an average of 131 to 19 units of alcohol per week from before the study to one year after completion. Although there was no head-on comparison, other treatments for AUD rarely, if ever, find results of this magnitude.
Legality of MDMA worldwide
A number of countries worldwide have decriminalised the possession of small amounts of any drug, so long as it can be proven that the drug is intended for personal use. Some of these countries have explicitly legislated for threshold amounts of MDMA.
These countries vary greatly in terms of what constitutes acceptable threshold amounts. In Germany, for example, possession of up to five grams of MDMA for personal use is permitted. In Peru, on the other hand, possession of any amount greater than 0.25 grams of MDMA will result in sanctions. Furthermore, Peruvian national police continue to make arrests for drug possession, which, in 2018, accounted for almost half of all arrests for drug offences. Internationally, MDMA remains a Schedule I controlled substance, meaning it is considered to have a high potential for dependence and abuse.
Highlighted Institutes
These are the institutes, from companies to universities, who are working on MDMA research.
Enveric Biosciences is a publicly-traded biotechnology company predominantly focused on leveraging cannabinoids as treatments for cancer and oncology treatment-caused indications. They have recently expanded into the psychedelic space through the acquisition of MagicMed in September 2021.
Wesana Health is a data-driven life science company focused on the delivery and development of therapies, including psychedelics, to treat traumatic brain injury (TBI), migraines, depression and anxiety.
Portland Psychotherapy is a clinic, research and training centre with a unique business model that funds scientific research.
MindMed is one of the largest companies in the psychedelics space and is developing various psychedelics for mental health disorders.
Remedy is a psychotherapy clinic and research group helping people living with a range of mental health disorders.
atai Life Sciences is one of the biggest companies in the psychedelics field. The company aims to be a platform and has nine subsidiary companies working on everything from psilocybin for depression to DMT administration.
The Clinical Psychedelic Research Lab at Monash University is Australia's first research group dedicated to the study of psychedelics.
Brown University, under the leadership of researcher Carolina Haass-Koffler, is actively involved in an innovative clinical trial studying the safety and preliminary effectiveness of MDMA-assisted therapy.
Highlighted People
These are some of the best-known people, from researchers to entrepreneurs, working with MDMA.
Corine de Boer is the Chief Medical Officer at MAPS Public Benefit Corporation (PBC). She has over 20 years of experience conducting trials from pre-clinical, through to Phase IV.
Jason Luoma is a Co-founder and current Director of Portland Psychotherapy Clinic. He is a psychologist and researcher who is now exploring the therapeutic potential of MDMA in clinical trials.
Anne Wagner is the Founder of Remedy, a clinical psychologist and treatment development researcher based in Toronto.
José Carlos Bouso is a Clinical Psychologist with a PhD in Pharmacology and is the current Scientific Director at ICEERS.
Linked Research Papers & Trials
Pro & Business members will be able to see all linked papers and trials directly on this compound page.
This information is still available for you by selecting MDMA on the Papers and Trials pages respectively.
See the information directly on this page with a paid membership.