Key Insights
Psilocybin-assisted therapy for depression (MDD and TRD) is finishing phase II clinical trials and may become a licensed therapy as early as 2025.
Academic studies conducted around the world using psilocybin with accompanying psychological support (PAT) are demonstrating rapid and long-lasting positive effects on patients suffering from depression and anxiety. In one study the positive effects were still evident up to four and a half years later.
Next to health care reimbursed therapies, decriminalisation efforts are opening another avenue through which psilocybin, 'magic mushrooms', can become a tool for the improvement of mental well-being.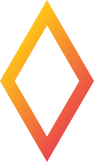 Author: Floris Wolswijk is the founder of Blossom. He started Blossom in 2019 to help translate psychedelic research to a broader audience. Since then, he has grown the database to encompass 2000 papers and hundreds of other valuable resources. Floris has an MSc in Psychology and actively coaches people at FLO coaching.
Psilocybin is a psychedelic that can be derived from over 200 varieties of fungi. Since its isolation in 1958 by Albert Hofmann, a variety of synthetic methods for producing psilocybin have been found. A human body quickly metabolises psilocybin into psilocin which is the pharmacologically active agent which interacts with several serotonin receptors in the brain. Specifically, it is best known for being a 5-HT2a agonist, meaning it can change serotonin activity in the human brain and disrupt dysfunctional brain connectivity. Through these and other mechanisms, psilocybin thus offers a potent new alternative for the treatment of a wide variety of mental health conditions.
Clinical trials and research
Psilocybin is, after ketamine, the second most studied psychedelic to date. There have been 64 clinical trials to date, of which 26 are phase II studies. The trials with psilocybin are for the widest range of mental health disorders. The following is a list of conditions for which psilocybin has potential therapeutic benefits based on clinical trials and academic studies conducted to date:
Depression (MDD, TRD, and bipolar)
Anxiety and depression in patients with life-threatening disease
Social anxiety for those with autism
Substance misuse, including alcohol, opioid and nicotine dependence
Eating disorders such as anorexia nervosa
Demoralisation in long-term AIDS survivors
Cluster headaches/migraines
Symptoms of obsessive-compulsive disorder (OCD)
In these 64 clinical trials, nearly 2,100 patients have been enrolled, as of July 2021. Among the active trials are those investigating psilocybin for the treatment of migraine headache, psilocybin for the treatment of OCD, and psilocybin-assisted treatment of alcohol dependence. Most of these studies are either taking place in the US or Europe, as is the case for the other key psychedelics.
North America
Several studies with psilocybin for relieving anxiety in those suffering from life-threatening diseases were the impetus for studying psilocybin in the US. This is also where, in 2020, a long-term follow-up study was done with participants from the New York University School of Medicine study. The researchers found that among 15 cancer patients who participated, up to 80% were still feeling the positive effects from one dose of psilocybin, up to four and a half years later.
Several studies carried out by researchers from the Centre for Psychedelics and Consciousness Research at Johns Hopkins University have concluded that not only does psilocybin have long-term, positive effects on the depression and anxiety scores of study participants and on the relapse rates of participants suffering from substance misuse conditions, but also the abuse potential of psilocybin compares favourably with other substances such as opioids. In other words, patients are at minimal risk of developing a dependence on psilocybin relative to other drugs which are used as medicines.
Researchers at the University of New Mexico Health Sciences Centre have instigated a pilot study for the treatment of alcohol dependence with psilocybin. The study with ten participants showed that up to nine months later they had significantly reduced their alcohol intake after two high dose psychedelic treatment sessions.
Also widely reported is another pilot study from Matthew Johnson and colleagues at Johns Hopkins that found that 12 of the 15 participants in a smoking cessation trial were not smoking up to six months later. A follow-up study 2.5 years after the trials showed that 60% were still smoking abstinent. These numbers compare favourably versus other, often much longer, treatments that achieve up to 35% smoking abstinence.
Europe
In 2017, Imperial College London conducted a psilocybin study with 16 patients suffering from TRD, using fMRI technology to measure changes in brain function in the subjects before and after doses of psilocybin were administered. The study found that psilocybin, with accompanying psychological support,
produced rapid and sustained antidepressant effects, with the potential to 'reset' the brain, offering a potential new treatment for TRD. The College's Centre for Psychedelic Research is positioning itself to serve as a model research clinic that serves as a prototype for the licensed psychedelic care facilities set to be a
feature of mental health services in the future.
The Centre for Affective Disorders at King's College London established a psychedelic trials group, which received funding from the National Institute for Health Research (NIHR) in 2017, to investigate the safety and efficacy of psilocybin for patients with TRD, coupled with a suite of psychological supports and
medical supervision, through a randomised, placebo-controlled trial. The centre, which is headed up by Professor Allan Young, is currently involved in trials sponsored by mental health care company COMPASS Pathways, which began in 2019.
The phase II study, which was also conducted at 21 other sites in Europe and North America, of psilocybin-assisted therapy for TRD, was completed in June 2021. COMPASS Pathways will publish the results of this trial in late 2021. The trial is the largest of its kind to date and has treated 216 patients. At this time,
COMPASS Pathways is furthest along with making psilocybin, specifically their proprietary COMP360, into a medicine.
In continental Europe, the MIND Foundation has set up a comparable study. Since March 2021 they have been recruiting 144 patients to study the effects of one or two psilocybin doses on TRD. The EPIsoDE study is funded by the Federal Ministry of Education and Research, marking the first time direct federal funding has been allocated to such a study in Germany.
Oceania
n Australia, Mind Medicine Australia (MMA) and St Vincent's Hospital, Melbourne, are cooperating on a psilocybin study on anxiety in terminally ill cancer patients. MMA is a registered charity that aims to support safe and effective psychedelic-assisted treatments, via clinical research. MMA focuses specifically on
the clinical application of medicinal psilocybin and medicinal MDMA for mental health conditions, such as PTSD and anxiety.
This effort is greatly assisted by the recent AU$15 million competitive grant that was launched in March 2021, only weeks after the Therapeutic Goods Administration (TGA) had rejected access for mental health professionals to use psychedelics. The money will be used to fund clinical trials in Australia with
psilocybin, MDMA and other psychedelics.
Legality of psilocybin mushrooms worldwide
The UN Convention on Psychotropic Substances (the 'Vienna' Convention), 1971, identifies psilocybin as a Schedule I substance, a category of illicit drugs deemed to offer no medical benefit and with a high potential for abuse.
The Vienna Convention lacks clarity in relation to the legal status of organic materials containing psilocybin (i.e. so-called 'magic' mushrooms). The result is that not all countries have adopted a strict interpretation of the convention rules governing psilocybin mushrooms. The Netherlands is one example of a
a country that has created exemptions for its cultivation, sale and supply.
North America
The Controlled Substances Act, 1971, which provides a legal framework for the US federal drugs policy prohibits the manufacture, sale, possession or use of psilocybin in the US. While this may be the case at the federal level, a number of initiatives at the state level have resulted in the decriminalisation of the substance. Some cities in Colorado and California approved the decriminalisation of psilocybin in 2019, with the citizens of Denver becoming the first in the country to vote to decriminalise psilocybin mushrooms on 7 May 2019. The city council of Oakland, in the state of California, followed a month later, on 5 June. In January 2020, Santa Cruz, also in the state of California, became the third city in the country to decriminalise psychedelic mushrooms. As of July 2021, more than seven cities and many states, have implemented legislation surrounding the decriminalisation of psilocybin.
According to the grassroots movement, Decriminalise Nature, there are as many as 100 other initiatives at various stages of development in cities across the US. On 6 July 2020, activists in Washington DC seeking to decriminalise psychedelics submitted a sufficient number of signatures to successfully petition for inclusion on the November ballot. The Psilocybin Service Initiative of Oregon (PSI Oregon 2020) is a 2020 ballot initiative that led Oregon to become the first state to legalise psilocybin-assisted therapies and to decriminalise personal possession of drugs (Measures 109 and 110). A two-year development process is currently ongoing to establish rules and regulations. The start of 2023 is the earliest date when applications related to the manufacture, sale and purchase of psilocybin products and services is set to commence in Oregon.
California, the most populous state in the US, has been working on decriminalisation legislation since Oakland's victory. Senator Scott Weiner is leading this charge and has successfully secured the decriminalisation of several psychedelics (notably excluding peyote for conservation reasons) through the Senate and
several committees. A vote on the Assembly floor and the Governor's desk awaits.
Finally, a federal bill was introduced to the US Congress to decriminalise drug possession in June 2021. The Bill is still in the early stages and will go through several revisions that will take at least several months. Still, this marks the first significant signal of change for drug policy at the federal level.
In Canada, an advocacy group made up of healthcare professionals called TheraPsil was established in 2017; its mission was to promote the compassionate use of psychedelics. The group successfully challenged the illegality of psilocybin by petitioning Health Canada to allow access to mushrooms in a medical setting for those patients in palliative care who were experiencing psychological distress due to their terminal diagnoses. On 4 August 2020, in a landmark case, the Health Minister of Canada, Patty Hajdu, approved the use of psilocybin therapy for four patients with anxiety resulting from terminal cancer. It is the first exemption for the use of a psychedelic treatment in Canada since 1974.
Since then, 17 healthcare professionals have also been granted exceptions to possess and ingest psilocybin themselves in training to learn what processes their patients go through. After the initial four patients, 24 more have been granted section 56 exemptions. Still, these approvals are sometimes taking more than 100 days to be granted and as of July 2021 TheraPsil is urging, via their lawyers, the Minister of Health to respond within 14 days.
Europe
In 1976, the Netherlands was one of the first countries to decriminalise possession of 'small amounts' of any drug for personal use. In December 2008, the government of the Netherlands specified threshold limits on the amount of fresh and dried psychoactive mushrooms a person could be in possession of, for personal use. To date, it is legal to possess up to 5 grams of fresh mushroom or 0.5 grams of dried mushroom for personal use, but not for the purpose of sale or supply. Psilocybin truffles can be cultivated legally for these purposes because of a legislative loophole as the truffle is a different part of the mushroom, which grows beneath the earth rather than above ground. The production, possession and sale of truffles in 'smart shops' are legal in the Netherlands.
Oceania
August 2020, the Green Party in the Australian Capital Territory (ACT) committed to supporting the introduction of regulated psychedelic therapies as part of its drug law reform election platform. Although the changes to the Therapeutic Goods Administration (TGA) at the start of the year were not honoured, more
money is going towards research that could provide evidence for allowing the therapeutic use of psilocybin in Australia.
Highlighted Institutes
These are the institutes, from companies to universities, who are working on Psilocybin research.
Chi and Leti are the experienced guides behind Mushroom Tao (previously Truffles Therapy). They offer retreats in Costa Rica and do at-home facilitation in the US.
The Medical University of South Carolina (MUSC) partnered with MAPS to create a psychedelic research centre to study the therapeutic effects of psychedelic drugs on mental illness.
Flo Coaching is a Dutch group of coaches/facilitators focusing on self-development and enhancing creativity with psychedelics. This ranges from problem-solving in your career to self-improvement.
The Synthesis Institute is a pioneering organization that offers both training and legal psychedelic sessions in The Netherlands. The services offered range from a weekend to 5-day retreats. The price does match the professional and scientific vibe.
The Clinical Psychedelic Research Lab at Monash University is Australia's first research group dedicated to the study of psychedelics.
The Evolute Institute summoned a strong team of experienced facilitators, leadership coaches, as well as clinical experts and psycho-spiritual guides to bring a series of scientifically informed and wisdom-inspired personal development approaches to leaders in Europe.
atai Life Sciences is one of the biggest companies in the psychedelics field. The company aims to be a platform and has nine subsidiary companies working on everything from psilocybin for depression to DMT administration.
Clairvoyant Therapeutics is a clinical-stage Canadian biotech company focused on psychedelic therapy drug development for substance use disorders.
Woke Pharmaceuticals is an Australian biotech company developing novel psychedelic compounds.
Beckley Retreats is the latest edition to the Beckly Foundations' ecosystem, offering psychedelic retreats in Jamaica.
EI.Ventures is a subsidiary of Orthogonal Thinker that is currently raising $50 million. Though scant on details, the company is developing Psilly (whole-plant botanical psilocybin-based formulation) and has (presumably) launched a consumer non-psychedelic mushroom brand 'Mana'.
The Pacific Treatment & Research in Psychedelics (TRIP) Program is dedicated to the development of psychedelic-assisted therapies and the scientific exploration of how altered states of consciousness can be harnessed to change behaviour and improve brain health and quality of life.
Mimosa is a public benefit corporation that aims to offer psilocybin (and complementary molecules) grown in microbrewer vast. The team behind the company includes psychedelic veterans like Amanda Fielding.
PsyRx is a drug development company developing GMP-standard naturally sourced psychedelics including psilocybin and ibogaine.
Eleusis is a clinical-stage life sciences company that studies and develops psychedelic drugs for therapeutic use. Since 2013 the company has been researching psychedelics and is now developing ELE-Psilo (psilocybin) for depression that is in Phase I.
Lobe Sciences is a listed (CSE) Canadian company with a focus on treating traumatic brain injury (TBI). It is led by pioneering scientists, engineers, and physicians focused on investigating, researching and developing treatments for brain health through alternative and nontraditional medicines and the latest technologies.
Wesana Health is a data-driven life science company focused on the delivery and development of therapies, including psychedelics, to treat traumatic brain injury (TBI), migraines, depression and anxiety.
Enveric Biosciences is a publicly-traded biotechnology company predominantly focused on leveraging cannabinoids as treatments for cancer and oncology treatment-caused indications. They have recently expanded into the psychedelic space through the acquisition of MagicMed in September 2021.
Red Light Holland aims to take psychedelics mainstream, starting with production facility in The Netherlands. The company is led by Todd Shapiro and is part of Revive Therapeutics.
Highlighted People
These are some of the best-known people, from researchers to entrepreneurs, working with Psilocybin.
Mathias Ebbesen Jensen is investigating the mechanisms and efficacy of psilocybin, plus therapy, for the treatment of alcoholism.
Tor-Morten Kvam is a psychiatrist at the PsykForsk team at Østfold hospital. He also works on a Phase II trial exploring the effects of MDMA-AT for depression.
Keith Heinzerling is the Director of The Pacific Treatment & Research in Psychedelics (TRIP) Program at The Pacific Neuroscience Institute (PNI) and is the principal investigator of clinical trials with psychedelics.
Walter Kaye is the Director of the University of California, San Diego Eating Disorder Treatment and Research Program and is working with COMPASS Pathways on a trial with psilocybin.
Josh Woolley is an Associate Professor in Residence in the Department of Psychiatry and Behavioral Sciences at the UCSF. He is also the current Director of the Translational Psychedelic Research (TrPR) Program at UCSF.
Chris Stauffer is an Assistant Professor of Psychiatry at Oregon Health & Science University (OHSU), Physician-Scientist with the VA Portland Health Care System, and dual board-certified in Psychiatry and Addiction Medicine.
Anna Beck is the Director of Supportive Oncology and Survivorship and an investigator at Huntsman Cancer Institute. She is the principal investigator on a trial using psilocybin in patients with cancer.
Lou A. Lukas is a family medicine doctor in Omaha, Nebraska and is affiliated with Veterans Affairs Nebraska-Western Iowa Health Care System-Omaha. She is acting as the principal investigator in a study using psilocybin to treat psychological distress associated with cancer.
Peter Hendricks is a Professor in the Department of Health Behaviour at the University of Alabama. Hendricks's area of expertise lies in substance abuse treatment and prevention.
Vince Polito is a Senior Research Fellow in the School of Psychological Sciences, and a member of the Biomolecular Discovery Research Centre at Macquarie University.
Joshua Rosenblat is a psychiatrist and clinician-researcher at the Mood Disorders Psychopharmacology Unit at the University of Toronto. He is also the Medical Director of the Canadian Rapid Treatment Centre of Excellence (CRCTE), Chief Medical & Scientific Officer of Braxia Scientific and co-founder of 1907 Research.
Dr. Robin Carhart-Harris is the Founding Director of the Neuroscape Psychedelics Division at UCSF. Previously he led the Psychedelic group at Imperial College London.
Linked Research Papers & Trials
Pro & Business members will be able to see all linked papers and trials directly on this compound page.
This information is still available for you by selecting Psilocybin on the Papers and Trials pages respectively.
See the information directly on this page with a paid membership.