Make sense of psychedelic
research. Tune in.
This is a newsletter about psychedelics as medicine, from research to implementation. Every week, we find the latest psychedelic research and developments. Then we share this with you in an easy to digest newsletter.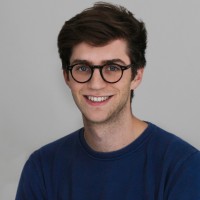 "Blossom is democratising access to psychedelic research by presenting papers from a broad range of disciplines in an accessible weekly write-up."
Example insights
3 Pieces of Research
A randomized control trial finds that repeated infusions of ketamine can be an effective treatment for PTSD. The study, like many others with ketamine, did find that the response faded (on average) within a month. Ketamine is proving to be effective (and safe), but currently not with months-long effects.
A review by Antonio Inserra, Danilo De Gregorio & Gabriella Gobbi presents the neurobiological therapeutic mechanisms by which psychedelics work. In the paper they focus on outcomes on 1) neuroplasticity, 2) immune system, and 3) effects on neurotransmitter (-modulator) systems.
Several different measures of the psychedelic experience are out there. The most famous of them is the Mystical Experience Questionnaire (MEQ). A new study by Alan Davis and colleagues presents and validates a new metric, the Psychological Insight Questionnaire (PIQ). The PIQ consists of two subscales, that identify both negative (avoidance and maladaptive) and positive (goals and adaptive) patterns of thought.
2 Parts News
MAPS has shared that their (part 1 of 2) Phase III FDA study is a success. This means that there is a significant difference in PTSD measures in the double-blind placebo-controlled 90 person study.
Beckley Psytech raised $18.6 million to continue their work with 5-MeO-DMT. It will be interesting to (in a few years) see how they will develop, especially as Usona last week made the process for making 5-MeO-DMT at scale public.
1 Psychedelic Song
M83 – Wait sets you up for a moment of reflection and awe. With limited lyrics, the song is open to various interpretations.
Each newsletter filters the latest in psychedelic research & implementation so you don't have to. From the links, you can go directly to the research and news presented, explore profiles of companies and people, and find the papers (and analysis) in our database.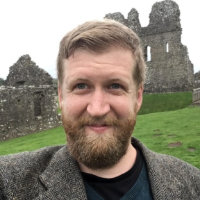 "The Blossom newsletter is a terrific service to the psychedelic research community: a weekly digest that summarises major new findings in a clear, efficient, and informative way. It is a godsend for busy researchers trying to keep abreast of new developments in an increasingly fast-moving field."